Shaped as a "K", Ksmarts allow for lateral flow testing.
Professional use only.
Rapid test for

The strengths of the Ksmart®
/ Detection of primary infections for an adapted vaccination strategy
Simultaneous detection of SARS-COV-2 IgM and IgG.
/ Post-vaccination control of the immune response
Quantitative result for SARS-COV-2 IgG antibodies.
/ Longitudinal monitoring of the immune response
 Check whether the effectiveness of vaccination remains or decreases.
/ Imagine
« Monitor the adaptive immune response to COVID-19 vaccine with the LabPad… »

Step 1.
Taking and depositing the sample.
Once collected, the biological sample must be dropped into the sample well of the Ksmart®, followed with the provided diluent.
Step 2.
Insert the Ksmart into the insertion slot.
Depending on the Ksmart® test configuration made in the settings, the Ksmart® must be inserted either after waiting for 2 minutes after dropping the sample or after a specific time delay.
Step 3.
Contactless Ksmart ejection.
To discard the Ksmart pick up your LabPad®, turn it facing down towards the floor above a biological waste bin or any other appropriate recipient for biological samples, and press the black button on the side.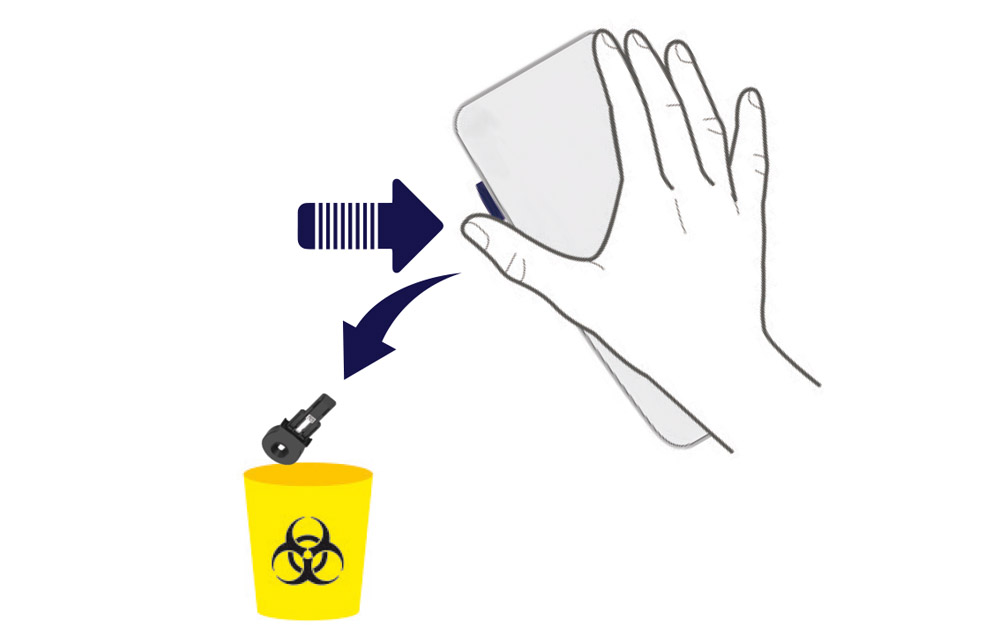 Features and performance.
Capillary whole blood
Serum
For IgG from 2 to 100 AU (Arbitrary Unit).
For IgM positive or negative.
Ksmart© SARS-COV2 Antibody IgG/IgM : 25
Pipette 20 µl: 25
Dilution buffer: 1
Details available upon request
Download Ksmart SARS COV2 Antibody
User manual.
Download the manual in different languages from the « Resources » page.