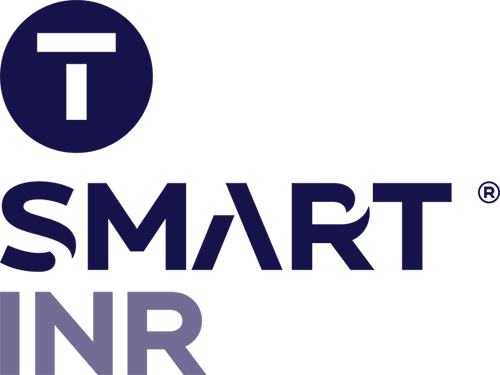 Shaped as a "T", Tsmarts allow for a unique range of testing techniques, including direct clot detection for PT/INR.
Rapid test for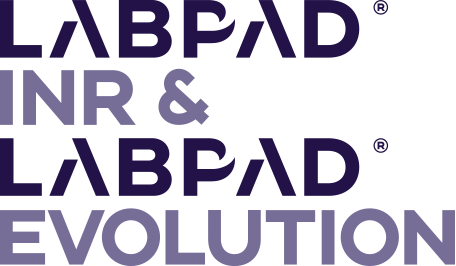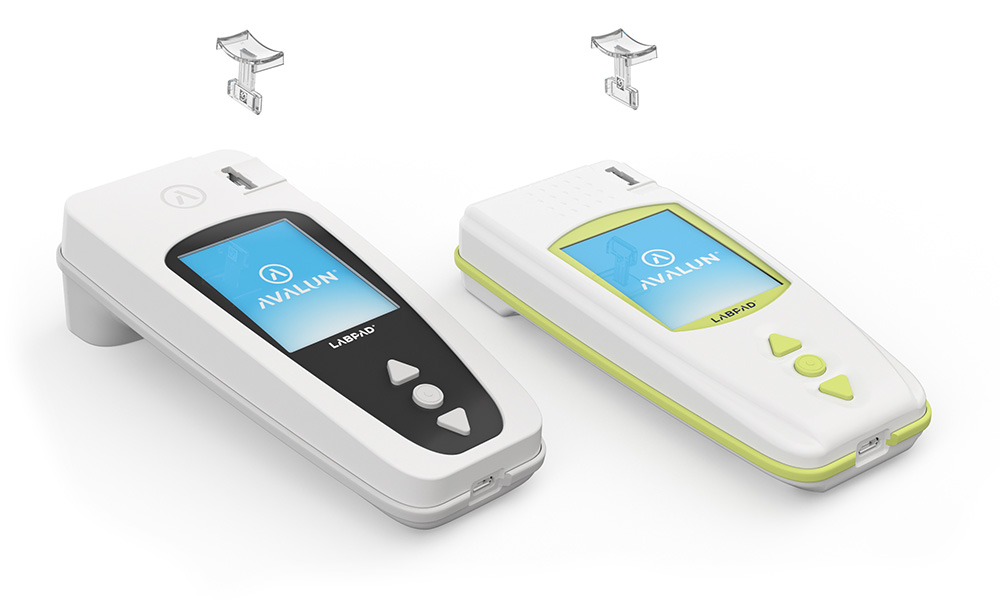 The strengths of the Tsmart®
/ Reliable
• Direct clot detection technique ensuring excellent correlation with core-lab instruments.
• Individual pouch to ensure reagent stability.
• Unique pre- and post-analytical optical Quality Controls.
/ Ergonomic
• 3 μL capillary whole blood sample.
• 3D shape for easy handling.
• Embedded datamatrix for automatic batch calibration reading.
• Touchless Tsmart® ejection for operator safety.
/ Complete
• 2 levels of Liquid Quality Control.
• Available for professional use with LabPad® Evolution and self testing with LabPad® INR.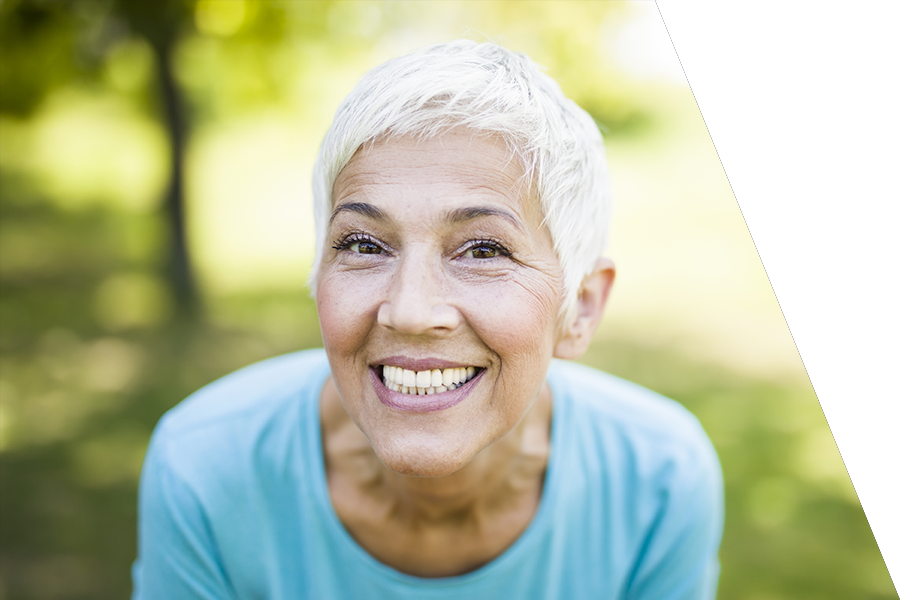 / Imagine
« The LabPad is a laboratory designed for patients who want to live in the moment… »

Step 1.
SmartChip Insertion.
Open the pouch to take out the Tsmart® and insert it into the insertion
slot of the LabPad® Evolution.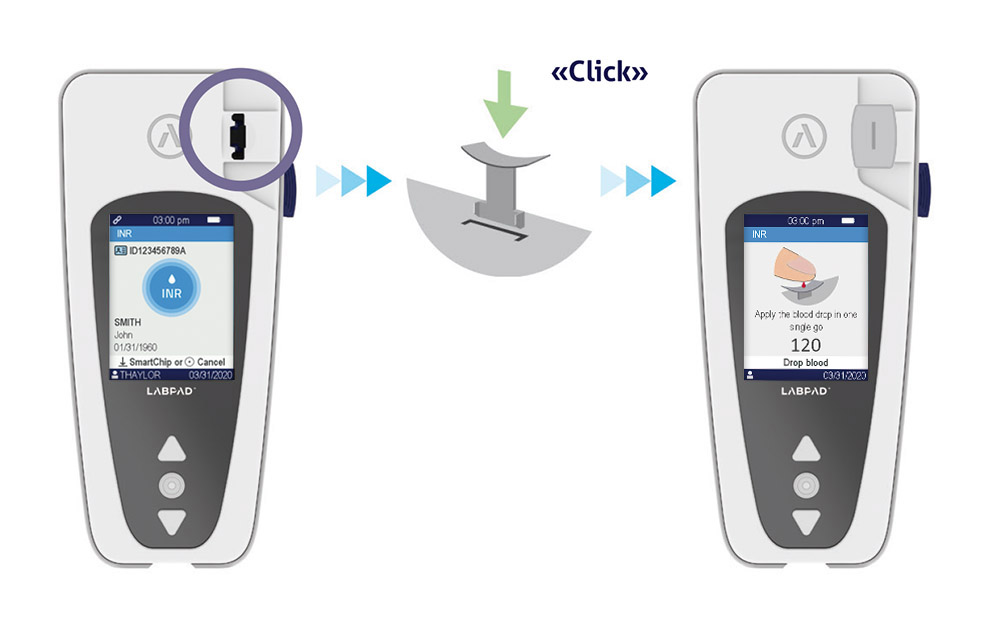 Step 2.
Apply the blood drop in one single go.
When the reader gets ready to perform the test, you have 2 minutes to
proceed to capillary blood collection and drop the blood on the curved
plate of the Tsmart®.
Step 3.
Contactless SmartChip ejection.
To discard the SmartChip, pick up your LabPad®, turn it facing down towards the floor above a biological waste bin or any other appropriate recipient for biological samples, and press the black button on the side.

Features and performance.
3 µl capillary whole blood
Optional sampling tool available
INR 0.8-8
PT 7.2-72 seconds
QT 10-110 %
12, 24 or 48 Tsmart© INR microcuvettes
15 to 25 °C | 59 to 77 °F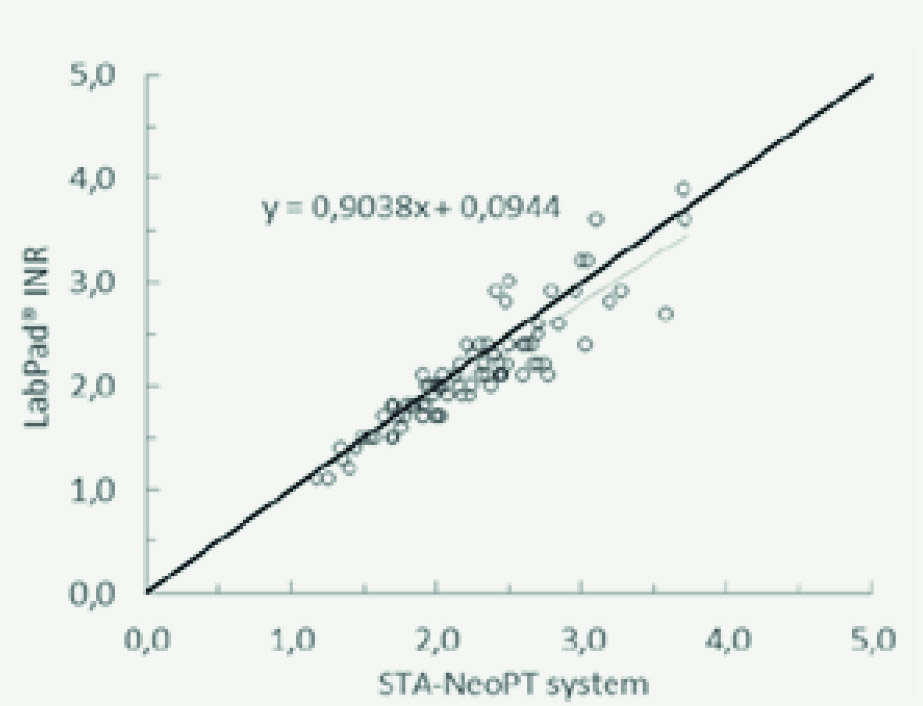 Initial clinical validation study at Grenoble University Hospital.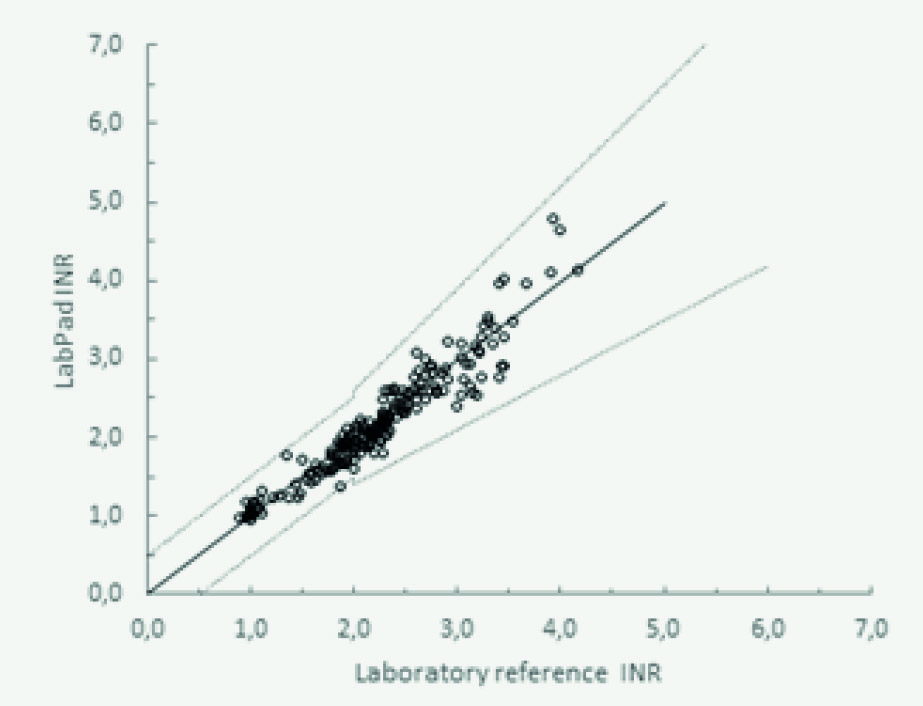 Multiple additional studies conducted in real-life routine conditions confirmed excellent performances.
Details available upon request
Download Tsmart® INR
User Manual.
Download the manual in different languages from the « Resources » page.